Images of life
April 9, 2017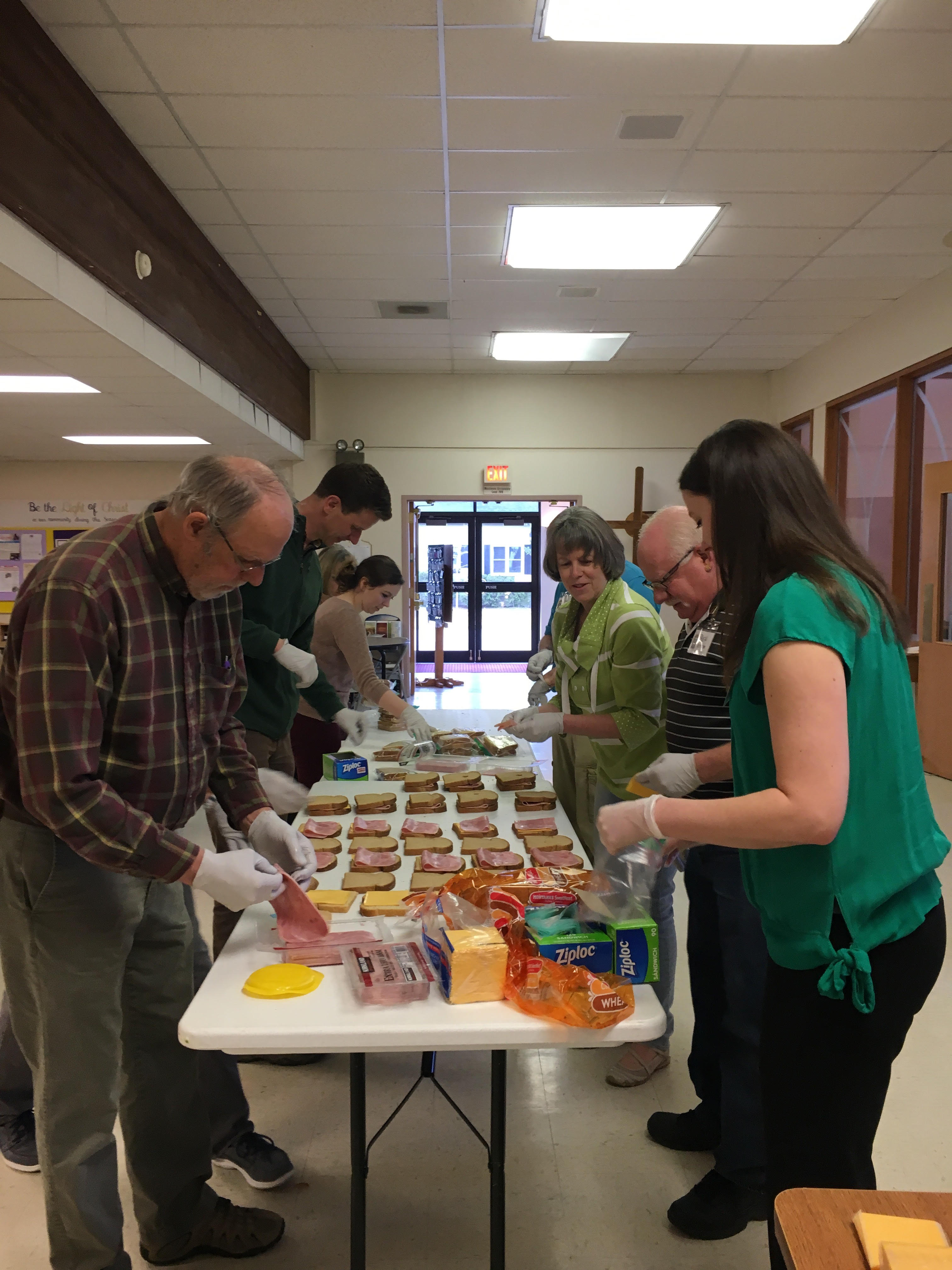 Between servies on March 19, parishioners volunteer to make sandwiches for the Salvation Army.
April 2, 2017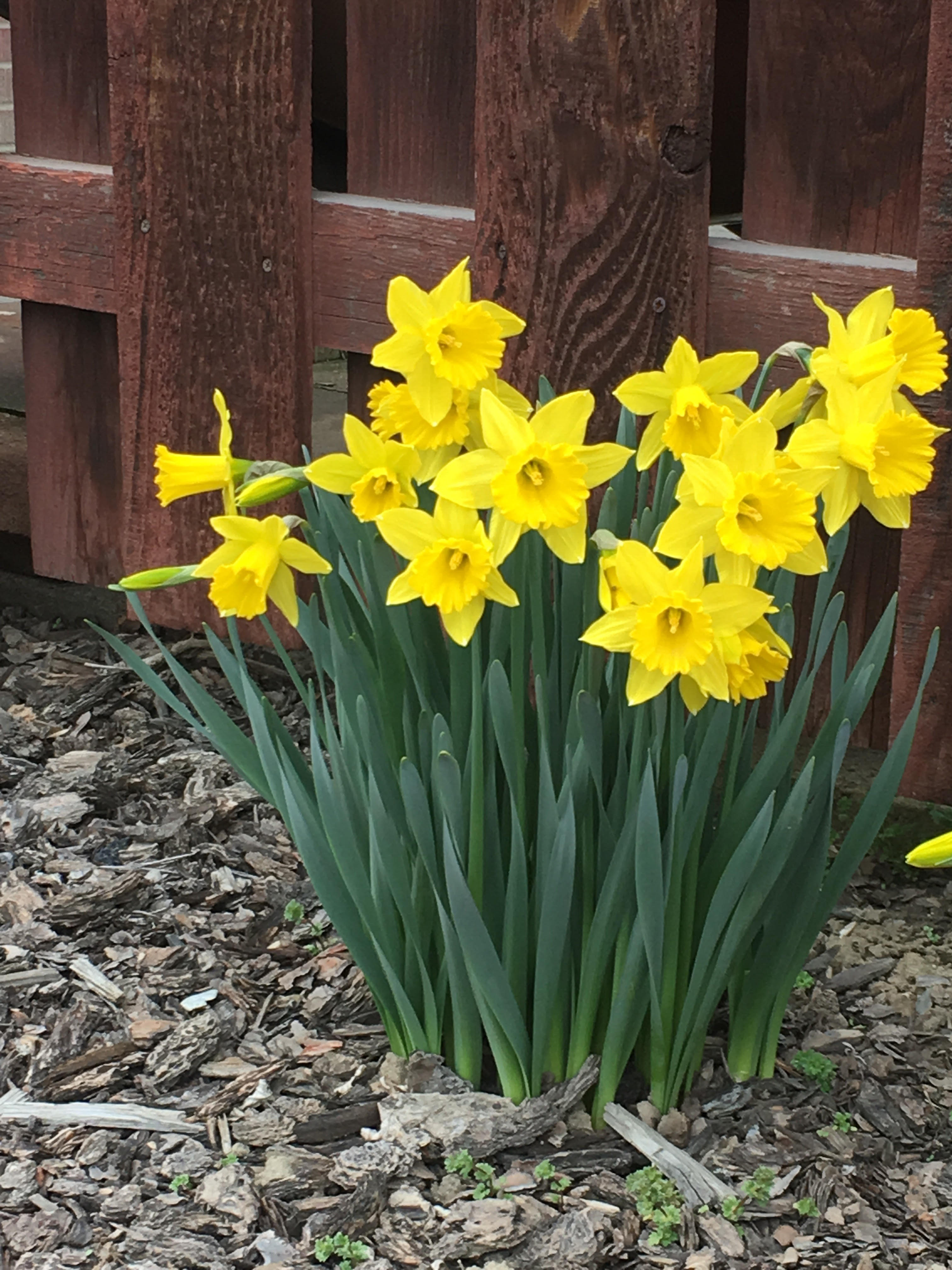 We were reminded of God's grace in today's lectionary, particularly Ezekiel's prophecy about the bones (37:1-14), and John's recount about Lazarus, Mary and Martha (11:1-45). We are also reminded in our daily lives around the parish, as flowers have begun to bloom in the east parking lot.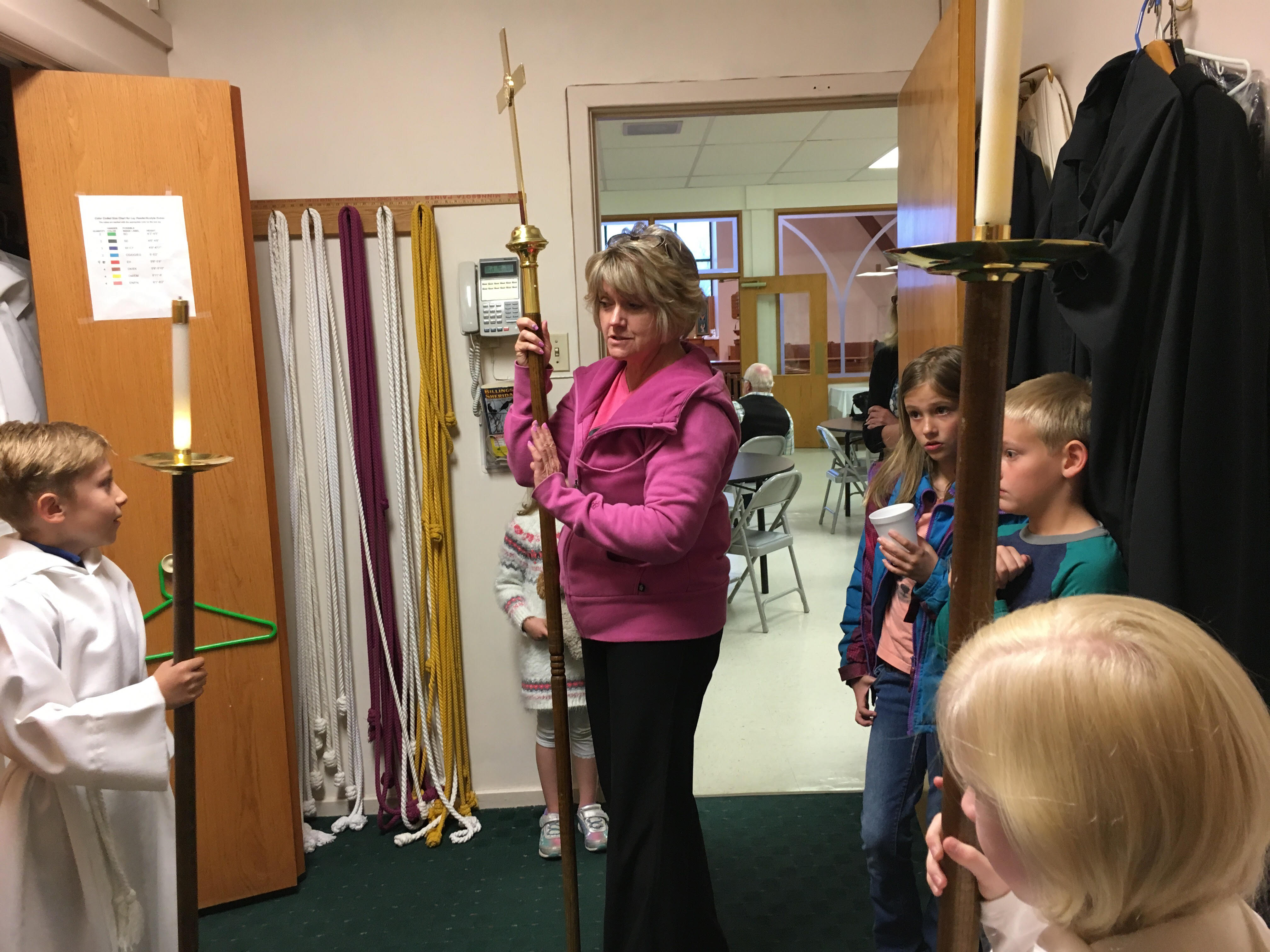 Teaching the nuances of being an acolyte.
Links to other community life at St. Stephen's:
Father Knee's message in the August 30th, 2014 issue of the Billings Gazette.
Parishioners Steve Kuennen and Robin Earles are featured on page 20 in the February-April, 2014 issue of the "Magic" magazine. Once in the Magic website please keep clicking the "click to read" button or the right arrow button until seeing their article on page 21 and 22 of the website.
A visit to Will James middle school by parishioner and former astronaut Frank Borman was covered in an article in the April 15th, 2014 issue of the Billings Gazette.